SOLADIS USA

YOUR DATA EXPERT PARTNER
Consultancy and services to collect, analyze, and leverage your data
Specializing in the management of data-related projects since 2000, we provide services to support North-American and European major groups and SMEs in their data strategy and data empowerment.
Because your data-related projects can take many shapes, our company is structured in different business units to better align with your needs and reach your objectives more efficiently.
Our wide range of expertise, spreading from data collection to strategic decision making through data management and analytics will make you benefit from reliable and consistent insights all along your project.
Learn more about the Soladis approach via our Group website

About Soladis
Who We Are

A team of over a hundred data experts, divided into business units developing specific expertise to master the data value chain. Handling multi-sources data collection, storage, management, analysis, visualization and interpretation, our teams are ready to face your challenges, along with you, get the best from your data and create opportunities for your end-users.
History, key figures, business unit and management team are detailed in our Group website.
Approach

Whether your ambition aims at understanding, controlling, demonstrating, exploring or innovating, Soladis supports projects from data strategy and environment design to fine-tuned end-user solutions development. Because every project is unique, we have built an agile approach to better accommodate your needs and constraint, while reaching your objectives.
Our intervention methods are multiple and adapted to your needs: on-site full-time consulting, remote projects, methodology hotline, etc.
News

As a versatile actor of data consulting, Soladis participates to rich and diversified big events, shares wide-ranging topic articles, develops numerous partnerships, and highlights various ways to make a good use of one's databases with proper methodologies or analytical approaches.

Company development, projects, articles, conferences… discover what makes Soladis today in our News section.
OUR REFERENCES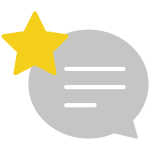 Actors from life sciences, goods industries or services : we support them in their data related activities on a daily basis. Find out who they are and what they think about us.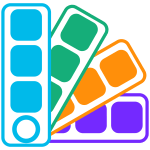 Supporting big companies, SMEs and start-ups since 2000, we had the opportunity to address R&D, manufacturing, marketing, sales, HR…and many other challenges.

Soladis Inc. - USA
185 Alewife Brook Pkwy, Unit 210
Cambridge, MA 02138-1100
Phone: (+1)857.675.1189